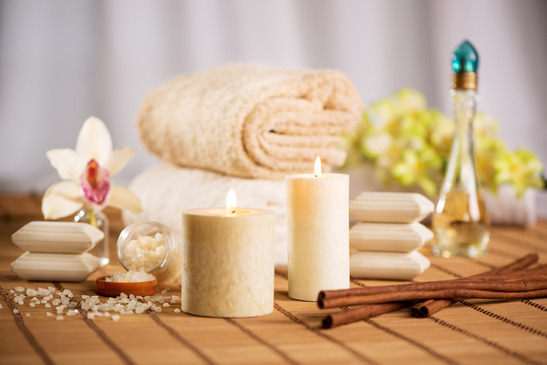 Book An Appointment
Give us a call or fill online form to book an appointment
Aromatherapy massage is an alternative therapy where the massage is performed with oils extracted from herbs, fruits and flowers. These highly concentrated plant oils are called essential oils and enhance the massage benefits.
The nostrils are a part of the brain's limbic system which controls emotions and hormones and influences the nervous system. The inhalation of the essential oil molecules during the massage leads to different oils sending different messages to the limbic system.
These messages may affect the body's heart rate, blood pressure levels, stress levels, digestion, breathing, memory and body immunity. Moreover, essential oils are also absorbed throughthe skin during the massage.
After a consultation, our aromatherapy massage therapists at Wellness Clinic Brisbane choose and use one or more essential oils for the massage based on your requirements. The oils are then mixed into the massage oil or lotion and used for the massage. If required, our therapists may also suggest a blend to take home and use in between massage treatments.
Benefits of Aromatherapy
1

Reduces stress levels

2

Helps develop better body immunity to fight infections

4

Relaxes, harmonizes and balances the body

5

Strengthens the body and helps with the body's healing process
Different essential oils have different healing properties. While some may calm you, others energize you. For example rosemary has energizing and cleansing effects while eucalyptus, pine and tea tree help with de-congestion. Lavender has both calming and anti-inflammatory properties while rose and clary sage help uplift your moods.
So if you want to experience the effects and benefits of a relaxing aromatherapy massage, just call us for more information and to schedule an appointment.