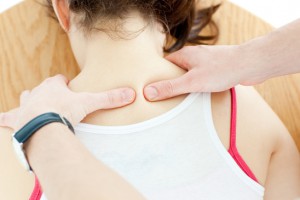 Book An Appointment
Give us a call or send us an email to arrange an appointment
Our sports massage therapists at Wellness Clinic Brisbane use specific massage techniques to help athletes cool down after exertion. They also help them avoid injuries and thus help to improve their overall performance.Sports massage therapy focuses on improving your body mobility and flexibility, providing relief from sore muscles and helps overused muscles to quickly recover.
All our massages are customized based on our clients' requirements. The techniques to be used depend on if the massage is to be given before or after an event, during recovery or for maintenance. Our sports massage therapists also choose their massage techniques based on the physiological changes they will create in the tissue.
Our therapists also use their expertise and knowledge to decide on the right sports massage techniques to treat overused and stressed body parts triggered from repetitive and aggressive movements.
Benefits of sports massage therapy
Athletes of every kind ranging from world-class professionals to weekend joggers benefit from a sports massage.
1

Enhanced pre-event preparation

2

Reduced recovery time during training or after an event

3

Better flexibility

4

Reduced fatigue and improves endurance

5

Prevention of injuries

6

Helps prepare the mind and body for optimal performance
People who participate in regular physical activities should incorporate sports massage therapy into their normal regimen. So if you too are a sports enthusiast, do contact us for more information and consultation to find a plan which works well with your budget, schedule and level of activity.