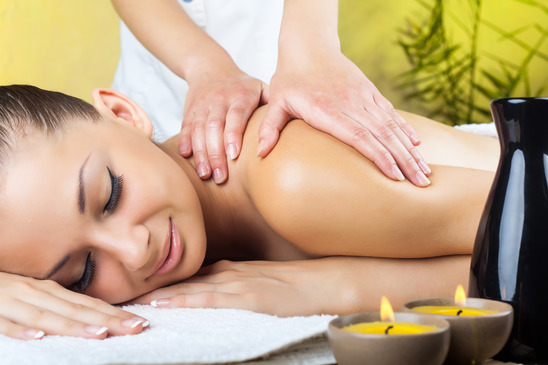 Book An Appointment
Give us a call or email us to arrange an appointment
Swedish massage therapy is also popularly known as relaxation massage. This is because its primary focus lies in relaxing the body. Our Swedish massage therapists are well versed with the techniques used in this massage.
They start the massage by applying gentle pressure to the body to smoothly manipulate body tissues. Then they use long gliding strokes which move along the direction of blood returning to heart. Their additional rubbing and kneading of the body's outer tissue levels helps relax both the mind and body. If required, they may also use additional massage techniques like tapping, friction, vibration and shaking to apply pressure between muscles and bones.
Benefits of Swedish massage
1

Stress relief by lowering the heart rate and reducing insulin and cortisol levels.

2

Improved blood circulation in the body

3

Reduced blood pressure levels and improved body functions.

4

Reduced risk of developing anxiety, depression and the chances of having a stroke.

5

Relaxes muscles and pain

6

Increased body flexibility

7

Helps deliver oxygen and nutrients to muscles to reduce pain, stiffness and inflammation

8

Proves helpful in shortening the recovery time of any mild muscular injury

9

Improved body immunity
Anyone can have a Swedish massage to rejuvenate and invigorate themselves. The massage typically lasts for an hour but if required, longer or shorter treatments can be discussed. If you want to experience the benefits of Swedish massage therapy, just call us for more information and to schedule an appointment.